The AOKI Group is guided in all its pursuits by the three pillars of its management philosophy:business integrity, social responsibility, and community service. In order to put its philosophy into practice, AOKI views corporate governance as a vital component of its ability. Although we have no outside board members to promote rapid decision-making and maintain effective management in highly fluid business environment, we strive to make our management more transparent while ensuring the soundness and efficiency of our business operations. We assign finance and accounting well-versed full-time corporate Auditor and two outside corporate Auditors to maintain objectivity. Also, we cooperate and consult with our legal adviser and the accounting auditor to watch over our cooperate board. This system provides management oversight and gives us an effective framework for internal controls.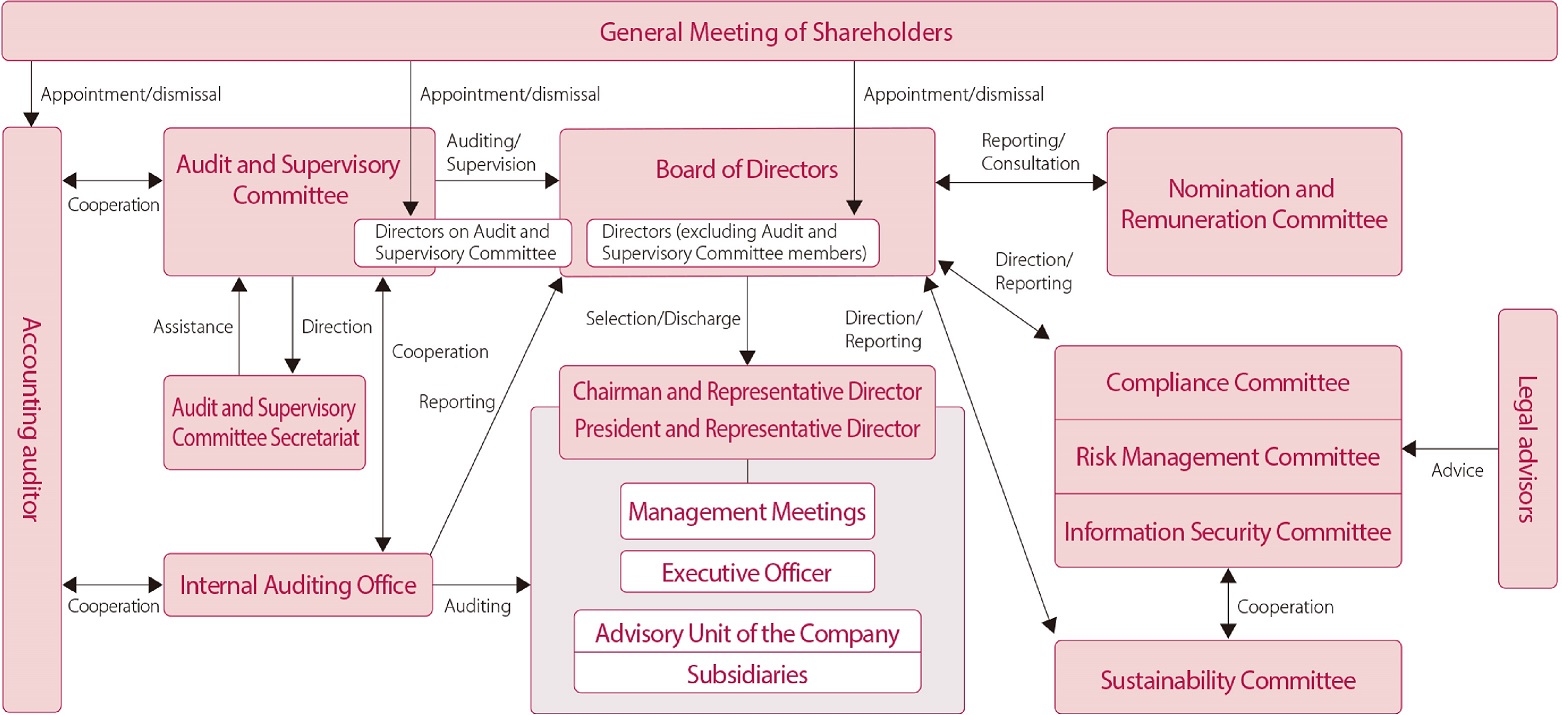 From compliance point of view, we hold legal advice meeting with our legal adviser once a month. Also to enforce internal control system, our Compliance Committee cooperates with Legal Affairs Committee to disseminate our system by discussing issues, rules and manuals or having work shop periodically.
Based on both risk management rules and the original guideline, the Risk Management Committee consists of each department director elaborates fiscal and long-term issues to pursue thorough risk management system.

For matters involving merchandise and services, we try to improve customer satisfaction by setting up Customer Service Department which is reachable by toll-free phone number and leveraging Customer Surveys. With product quality in mind, we are upgrading employee training and raising the number of certified textile product quality management specialists on our staff. Our Quality Management Department constantly monitors our products and works in conjunction with the Tokyo Research Institute of Textile Product, an independent industry organization, to identify ways to enhance our products.